Saving A Rare Breed
In 2014, a rare natural breed of all brown Thailand cat called the Suphalak was thought to be almost extinct. The Suphalak was rescued by a few Thailand catteries in Bangkok which had discovered them in Thailand's streets and temples. An Ohio couple was selected by TIMBA (Thailand International Maew Boran Association) to help breed Thailand's rare cats through TIMBA's Preservation Program. Thanks to these efforts, there are now over 100 Suphalak cats in the world today.
Lori & Joe, of White Gem & Chocolate Gem, are retired and volunteer to help promote and preserve Thailand's Maew Boran (meaning Ancient Cat). These include the rare Thailand cats such as brown Suphalak, white Khao Manee, black Konja, grey Korats, lilac Lotus Petal, and Wichienmaat (old Siamese style). All these cat breeds that are known for good luck to their owner are described in Thailand's Ancient Book of Cat Poems dating back from 700 years ago.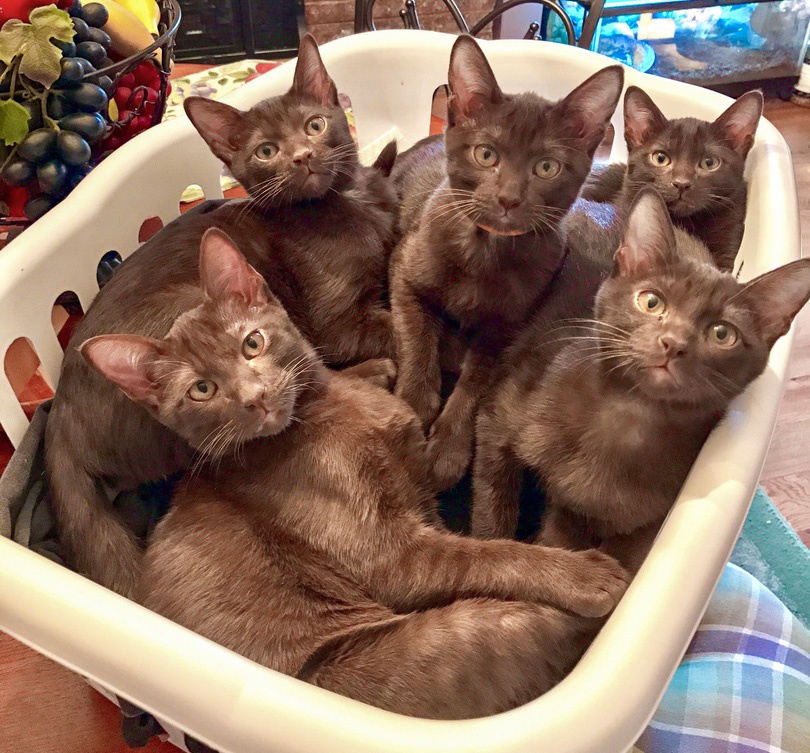 These beautiful, athletic, and people friendly Thailand cat breeds are smaller, (7-9 lb.) and known for their 'dog-like' behavior by meeting you at the door when you arrive at home, following you around, laying with you and some play fetch by retrieving their favorite toy mouse to your lap.
In 2021, Jennifer became part of the Thailand cat preservation program by getting their cat, Mali, a Khao Manee. Jennifer decided to help retired cats of the Thailand cat preservation program to find new forever homes and thus became the 'Aristocats'.
Alleycats & Aristocats believes in the mission of preserving this rare breed. After the cats are retired from breeding, we help to find them forever homes.